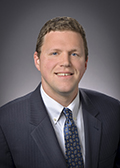 Associate
E-mail: aweisheit@k-plaw.com
Phone: 617.654.1823
Practice Areas: General Municipal, Land Use, Litigation
Attorney Weisheit assists the firm's clients in all facets of municipal, land use, business and general civil law.  He has more than 7 years of experience counseling clients on general municipal law, land use and environmental law.  His experience also includes representing corporate and individual clients in all phases of litigation.
Attorney Weisheit has represented clients in a broad range of cases, including zoning and wetland permitting appeals, business disputes, and real estate disputes, before various levels of the Massachusetts trial courts.  Attorney Weisheit often represents municipal clients in enforcement related litigation, including Building Code, Sanitary Code, Wetlands and Zoning enforcement matters.
Prior Experience
Lawson & Weitzen, LLP, Boston, MA
Associate (2015-2016)
Worked on large and diverse case load including broad range of commercial and environmental litigation matters.  Handled all phases of litigation including numerous court appearances.
Drohan Tocchio & Morgan, P.C., Hingham, MA
Associate (2014-2015)
Handled litigation case load including mix of environmental/land use and general civil litigation matters.  Work on all phases of permitting for commercial and residential development projects including numerous appearances before municipal boards.
Smith & Brink, P.C., Braintree, MA
Associate (2012-2014)
Conducted investigation and development of direct recovery actions on behalf of insurance industry clients in several state and federal jurisdictions.
Vermont Office of Attorney General (Environmental Protection Division), Montpelier, VT
Law Clerk (2010)
Memberships & Affiliations
Massachusetts Bar Association
Member of Massachusetts Association of Conservation Commissions
Member of Town of Norfolk Conservation Commission
Bar & Court Admissions
Massachusetts Bar (2011)
U.S. District Court (Mass.) 2013
Education
Vermont Law School
Juris Doctor, 2011, cum laude
Master of Environmental Law and Policy, 2011, magna cum laude
University of Richmond
Bachelor of Arts, 2008, cum laude
Representative Cases
Robin Downs v. Town of Dennis Conservation Commission, 91 Mass. App. Ct. 1108 (2017)(Rule 1:28 Decision). Represented the Dennis Conservation Commission before the Massachusetts Appeals Court resulting in a decision upholding the Commission's determination that a new dock project would adversely impact the interests in public recreation and wildlife habitat protected by the Dennis Wetlands Protection Bylaw and the Commission's accompanying rules and regulations.
Brian Farmer v. Town of Georgetown Conservation Commission, 2019 WL 2323747 (2019) (Rule 1:28 Decision). Represented the Georgetown Conservation Commission before the Massachusetts Appeals Court resulting in a decision upholding the Commission's decision denying an Order of Conditions for construction of a new septic system within a prohibited setback from a wetland resource area required under the Georgetown Wetland Protection Bylaw.