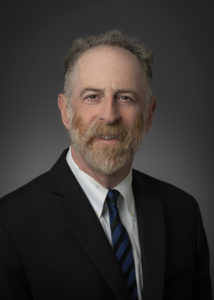 Member
E-mail: jwitten@k-plaw.com
Phone: 617.556.0007
Practice Areas: Land Use
Jonathan Witten has thirty-six years of professional experience in the fields of municipal and land use law, land use planning, and natural resource protection.  In addition to providing advice to public sector clients as Town Counsel and Special Counsel, and counseling private clients in his areas of expertise, Attorney Witten has litigated in various federal and state courts and agencies throughout the Commonwealth.  Importantly, his practice also includes working with numerous cities, towns and Native American Tribes throughout the United States and Canada to develop hundreds of regulatory and non-regulatory strategies for controlling and guiding growth and development and management of cities, towns and regions.  He has lectured nationally on possible strategies to mitigate the effects of land development on ground water, coastal and near-coastal waters, and natural resource systems for US EPA and numerous state agencies and non-profit organizations.  He teaches courses throughout Massachusetts on the Zoning Act, Subdivision Control Law and the Comprehensive Permit, G.L. c.40B, statute.  He has authored manuals for the Commonwealth on variances, vested rights, nonconforming uses and structures and exemptions from zoning.  Attorney Witten is the author of Massachusetts Real Estate (Lexis, 3rd Ed., 2012), a co-author of MCLE's Environmental Science for Lawyers and several other MCLE publications, the author of articles published by the Boston College Environmental Affairs Law Review (2001, 2003, 2005, 2008) and various articles published by the American Planning Association, including as a Reporter for Planning & Environmental Law.
Representative Appellate Matters
Middleborough v. Housing Appeals Committee, 449 Mass. 514 (2007).  Established that use of the New England Fund constitutes a permissible "subsidy" for use in comprehensive permit projects, as the Fund constitutes a "federal program" notwithstanding that the Federal Home Loan Bank of Boston is a private and not a public, entity.
Taylor v. Lexington, 451 Mass. 270 (2008).  Established that when plaintiff appeals a comprehensive permit decision pursuant to G.L. c.40A, §17, and the developer appeals the same decision to the Housing Appeals Committee pursuant to c.40B, §22, the plaintiff's appeal is automatically stayed pending the outcome of the Housing Appeals Committee decision or any appeal of such decision.
Hanover v. Housing Appeals Committee, 90 Mass.App.Ct. 111 (2016).  Established that the Housing Appeals Committee's decision was arbitrary where the Committee sought to deny the Town "safe harbor" status under relevant regulations by waiving the developer's failure to comply with the Town's comprehensive permit application filing fee requirements.
Prior Experience
Huggins and Witten, LLC, Duxbury, MA
Provided full range of legal services to municipal and non-profit entities, including serving as Town Counsel and special counsel in areas including, but not limited to, labor and employment, health care, land use and real property-related matters including property acquisition and use.
Successfully represented municipal and private parties throughout the Commonwealth in adjudicatory, Trial and Appellate Court proceedings and related matters in state and federal courts.
Horsley & Witten, Inc., Sandwich, MA
As President of the corporation, Attorney Witten provided consultation to public and private clients in the subject areas of ground and surface water management, land planning, housing development, development of regulatory and non-regulatory resource protection strategies, and natural resource protection.  Clients included federal, Tribal, state and local government agencies, private corporations and nonprofit organizations.
Memberships & Affiliations
American Institute of Certified Planners
Bar & Court Admissions
Massachusetts Bar
District of Columbia Bar
United District Court (Massachusetts)
Education
Suffolk University Law School (evenings)
Juris Doctor, 1997
Cornell University Department of City and Regional Planning
Masters, Regional Planning, 1981
Boston College,
Bachelor of Arts, 1979
Representative Publications
Author, "Massachusetts Real Estate," (Lexis, 3rd, 2012)Author, "Carrying Capacity and the Comprehensive Plan, Establishing and Defending Limits to Growth," 28 Boston College Environmental Affairs Law Review 583 (2001)
Author, "The Cost of Developing Affordable Housing, At What Price," 30 Boston College Environmental Affairs Law Review 509 (2003)
Co-Author with Daniel Curtin, Jr., "Windfalls, Wipeouts, Givings and Takings in Dramatic Redevelopment Projects; Bargaining for Better Zoning on Density, Views and Public Access," 32 Boston College Environmental Affairs Law Review 325 (2005)
Author, "Adult Supervision Required: The Commonwealth of Massachusetts's Reckless Adventures with Affordable Housing and the Anti Snob Zoning Act," 35 Boston College Environmental Affairs Law Review 217 (2008)